<< Go back to PART I
Timeshare - A Journey Into The Unknown - Part II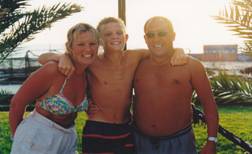 In May 2001 life changed completely for me when I met Sally –a client of mine whom I would end-up running-off with –along with her son, Jim –and also my 3 children –around all 7 of the Canary Islands! (Shirley Valentine –eat your heart-out!)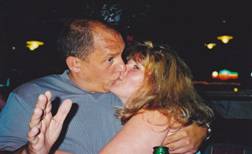 Our first kiss was only a playful smacker –but it was a kiss that would change our lives forever! With this special woman in my life my years of loneliness on the island had finally come to an end.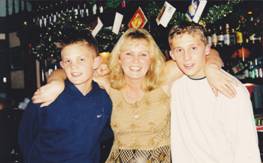 I also had another teenager –my first step-son, Jim, to add to my collection -and Sally had another '3' children -2 step-sons and a step-daughter to add to her family (even though we weren't actually married!)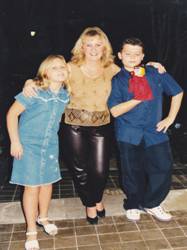 Jim got on famously with the boys -and also with his new kid-sister right from the off. However, Hayley was a little jealous of Sally at first, as no longer did she have her daddy's undivided attention –but after convincing her that being in love with Sally didn't mean that I loved her any less, my daughter reluctantly came to terms with the situation.
And so the 6 of us set-off together, to conquer the '7' major Canary Islands of Tenerife, La Gomera, La Palma, El Hierro, Gran Canaria, Lanzarote and Fuerteventura.

A circumnavigation of Tenerife was the first order of the day and so off we drove in my Seat Cordoba -the dirty half-dozen beginning a mission that must be accomplished in less than 4 weeks!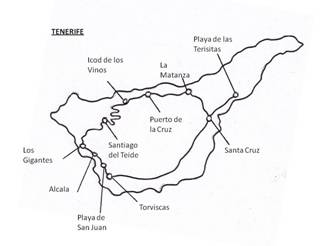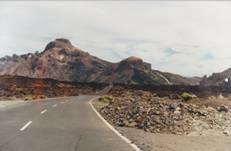 From our starting point of Torviscas in the south, we headed in an easterly direction, hitting the TF1 motorway all the way to the capital city of Santa Cruz. From Santa Cruz we continued heading in the direction of the islands' northern tip, before coming to a halt at 'Playa De Las Terisitas' once acclaimed as the world's largest man-made beach'.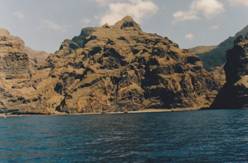 After an hour of sunbathing and relaxing on the golden sands we pushed on up to the north of the island, where Sally and Hayley indulged themselves in a little retail therapy in the bustling shopping centre at Puerto De La Cruz.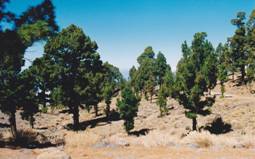 From here we crossed the mountainous regions of Santiago Del Teide, before dropping-down into Los Gigantes –the 'Land of the Giants' –so named because of the magnificent cliffs which engulf the beautiful bay area of one of the most picturesque places on the island.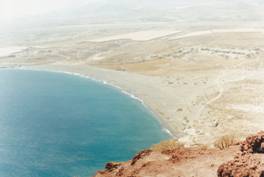 After taking an evening stroll around the magnificent marina, we treated ourselves to a slap-up meal over-looking the harbour, before heading-off through the towns of Alcala and Playa De San Juan, where we rejoined the main road all the way back to Torviscas.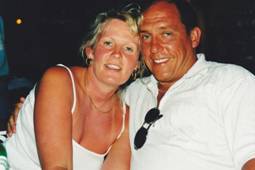 To celebrate the conquest of our 1st island Sally and I popped the cork on a bottle of champagne, before topping the kids glasses up with fresh orange juice, so that they could toast their achievement with a glass of Bucks-fizz!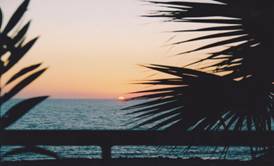 And so the sun finally set on yet another glorious, golden horizon. Having successfully completed our first circumnavigation of Tenerife, the 6 of us sailed-away on a Fred Olsen ferry to the island of La Gomera.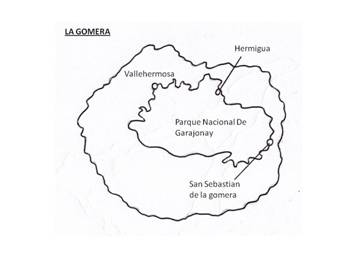 La Gomera is almost circular in shape –and unlike Tenerife, its volcano is now extinct. Two-thirds of the island is forested and the Massif of Garojanay, in the Garajonay National Park, rises to a height of 1487M –that's 4,879 feet! The forests have also been declared a 'National Heritage of Mankind' site by UNESCO.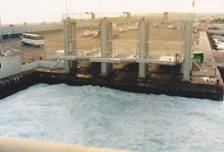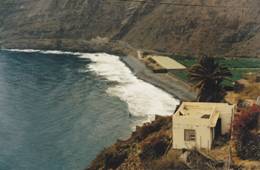 The Guanches, the original inhabitants of the island developed an amazing whistling language, which according to experts, consisted of up to 3,000 words that could be heard and understood from as far-away as 4Km.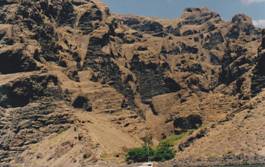 Some historians claim that the language was developed after the Spanish conquest, when many of the Guanches had their tongues removed by the authorities for various misdemeanors'!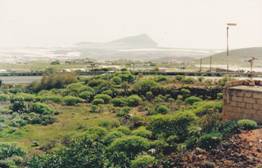 Following the main road north from San Sebastian we climbed high into the mountains, passing through the small villages of El Molinito, Las Poyotas, Hermigua, Agulo and Las Rosas, before finally reaching the town of Vallerhermosa, where we stopped for our first break of the day.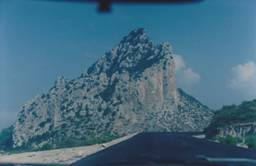 From here we plodded-on, through Macayo, on the road to Epina, but turning-off just before the main town, as we headed south into the Parque National De Garajonay.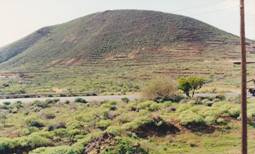 Once through the park, we had but a short ride back to San Sebastian, our starting point –and the town that Christopher Columbus stayed in, before taking-off to discover 'The Americas'.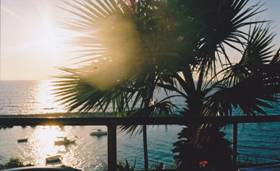 Next on the list was the Island of La Palma –affectionately known as 'La Isla Bonita' –'the pretty island'. The island is pear-shaped and there is a main road which virtually circumnavigates the entire coastline.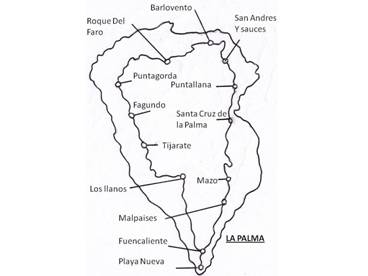 From the port of Santa Cruz De La Palma we headed due north, passing through the villages of Puntallana and San Andres Y Sauces, before heading due west to Barlovento, where we stopped for a spot of lunch. From here we continued west, passing through the village of Roque Del Faro, until we reached the town of Punta Gorda. Now it was south all the way through Fagundo, Tijarate, Los llanos and Fuencaliente, until we finally reached the southern-most tip at Playa Nueva.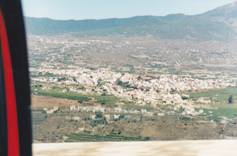 After a well-earned rest we travelled uphill all the way, passing back through Fuencaliente, before diverting eastwards up to Mal Paises and Mazo, before finally reaching our original starting point at the city of Santa Cruz De La Palma.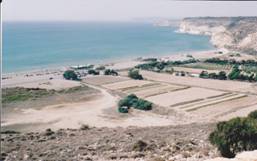 La Palma has the most beautiful mountain scenery of all the Canary Islands. It is also one of the steepest islands in the world! Just like Tenerife and La Gomera, La Palma also has a National Park, which is called 'Parque National La Caldera Taburiente' –which is a mouthful in any language!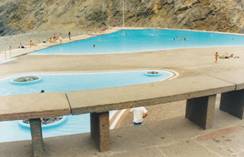 However, the Caldera (or cauldron) is not a volcanic crater, but one of the largest natural bowls in the world, which was created about 400,000 years ago, when an extinct volcano collapsed inward, leaving a saucer-shaped hole in the landscape, which is over 5 miles in diameter!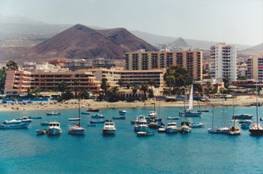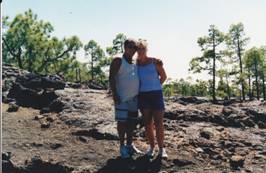 The island's highest peak is the 'Roque De Los Muchachos' at 2426M -7,959 feet –and La Palma's capital city is called Santa Cruz De La Palma. La Palma's beauty is over-shadowed by the fact that at some point in the future a huge chunk of the island will break off, crashing into the sea-bed of the Atlantic Ocean with such force that it will create one of the largest tsunamis ever to hit the world - fact!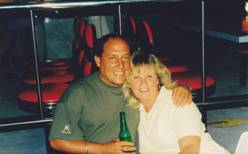 According to the experts this event occurs every 3,000 years (or thereabouts) and apparently the last time it happened was 1,000-odd years B.C. –and so we are already long-overdue for the next 'Big Bang'!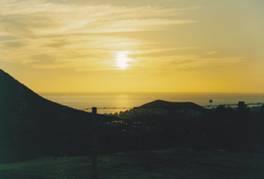 However, I'm glad to announce that nothing happened while we were on the island, and so after saying our farewells to our 3rd island of the trip, all 6 of us headed back to Tenerife, where we would be taking a ferry to the island of El Hierro in a few days time -as there is no direct ferry from La Palma to the smallest -and indeed the 'remotest' island in the archipelago!

After landing at Puerto de la Estaca on the north-eastern coast, we headed straight for Valverde, the islands capital city, which was less than half-an-hours' drive from the port. From here we headed straight through the centre of the island on the one and only main road, which links most of the islands' towns and villages. After reaching the centre of the island we bared right, heading in the direction of the town of Sabinosa.
Roads to the coast were virtually non-existent from here and so for fear of getting hopelessly lost I turned the car around, heading back towards the eastern coast, before turning south at San Andres and driving straight through Las Casas and Tabique, to the southern-most town of La Restinga. Unfortunately, there was no road linking La Restinga to Puerto de la Estaca and so we had to retrace our original route all the way back to the ferry-port, before dropping down onto one of the beaches on the eastern coast!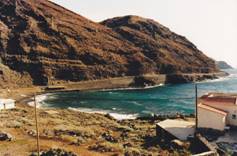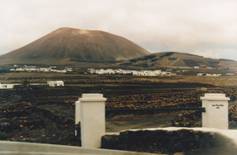 Before Christopher Columbus discovered 'The Americas', the south-western tip of El Hierro was considered to be 'The end of the World'. The indigenous people are descendants of the ancient Bimbache Tribes, who worshipped the sacred garoe evergreen tree, which produces water from its leaves.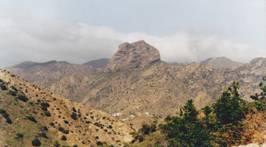 The island is so barren and the villages are so few and far between that I ended-up having to call into a police station which we happened to spot by chance, before following a police car to one of the only '2' hotels on the island!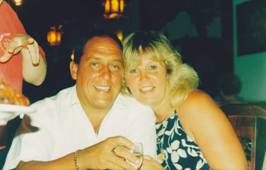 However, considering the cost of 4 single rooms, one each for the children -and one double room for Sally and me was only £48 in total, I had nothing to complain about I suppose! The following day we returned to Tenerife –and the day after that we headed for the island of Gran Canaria.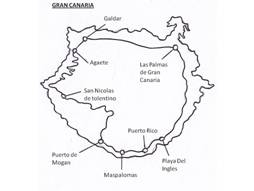 On this, our first visit to Gran Canaria, we would only be driving across the northern coast, from Agaete in the west, to Las Palmas in the east, before boarding an overnight ferry to the northern tip of Lanzarote.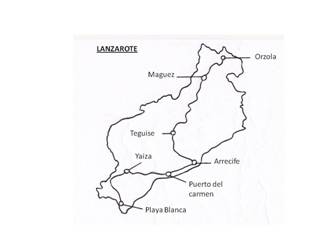 Following the main road south, which runs through the centre of the island, we headed directly into Teguise (the old capital city, which is named after a Guanche Princess), where we then stopped for a spot of lunch. From here we headed in a south-easterly direction, passing through the islands' capitol city of Arrecife, before finally coming to a halt in the coastal resort of Puerto Del Carmen –Lanzarote's most popular holiday destination.
After a 2-night stopover, we drove over to Yaiza, before dropping-down into Playa Blanca for a morning of sunbathing and swimming, before taking the ferry over to Corralejo on the island of Fuerteventura.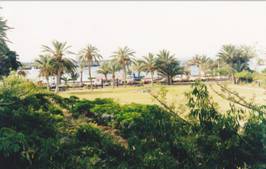 Lanzarote is the 4th largest island in the Canaries and it boasts having over 300 volcanoes. Its capital city is Arrecife, which is the closest city in the Canary Islands to Morocco -the mainland of the mighty African continent being only 100Km away.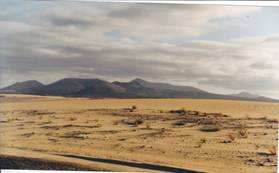 In 1730 very severe eruptions began, which lasted for over 6 years, transforming the landscape of the island and blanketing one quarter of it in volcanic ash.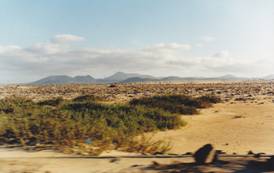 The Timanfaya National Park is probably Lanzarote's greatest tourist attraction, as thousands of people fly in from all over the world every year, just to see this unbelievable lunar landscape, with its awesome underground power.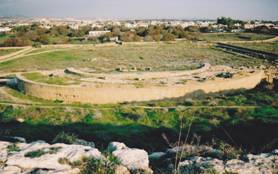 Also, the Malpais de La Corona is an amazing rock formation created by explosive volcanic gases and molten lava. It is the longest known underground volcanic cave in the world.
And so to our final island of Fuerteventura! (Even though we still had Gran Canaria to circumnavigate, this was the 7th island we had actually visited on our travels).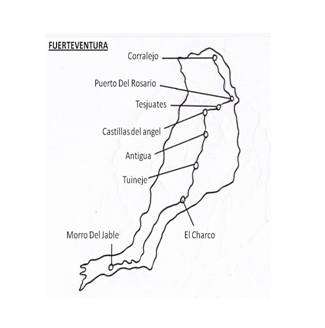 From the port of Corralejo we took the main coastal road south to Puerto Del Rosario, before diverting inland through Tesjuates and Castillas Del Angel. We then headed further south again to Antigua, where we stopped for a very late lunch. After about an hour of rest and recuperation, the 6 of us pushed-on down through Valle De Ortega, Tiscamanita, Tuineje and El Charco –and as daylight began to diminish we gave it one last push down to the seaside town of Morro del Jable, passing through the villages of Tarajalejo, La Lajita, Casa de Matas and Costa Calma on the way.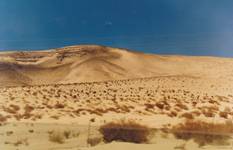 Fuerteventura is affectionately known as 'The Old Country', as it echoes the conditions of its mother country, Africa –and its pet nickname is 'The Solitude Isle'.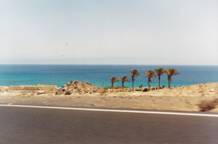 Adorned with fabulous beaches, the island boasts the longest coastline in the Canaries -62 miles in fact –and it also has the driest climate, barely getting any rain at all!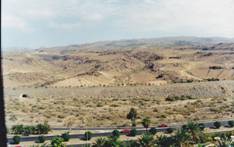 The island is divided into 2 sections, the larger segment belonging to the north and the much smaller 'Peninsular of Jandia' being classed as the south. In days gone by a mini 'Hadrian's Wall' divided the 2 kingdoms.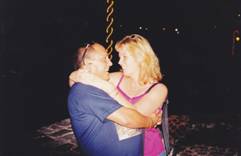 And so the 'young lovers' celebrated conquering yet another island, their off-spring having also had a whale of a time. The many cultural experiences we had encountered were also something that would stay with us for the rest of our lives.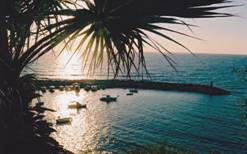 And so back to Gran Canaria we sailed, in readiness to explore the island in its entirety –or at least the coastal part of it anyway.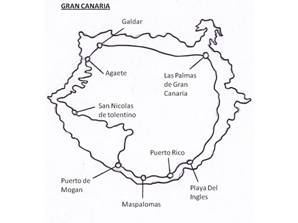 Having safely arrived in Las Palmas, we headed directly south to the holiday resort of Playa Del Ingles, which sits at the bottom of the island, about 50Km from the Capital City. At first we had some difficulty in finding 'a room at the inn', but finally we managed to find a hotel on the outskirts of town and so we checked-in for 2 nights, in readiness to do some 'partying in the sun'.
On the third day we set off to traverse the western coast of Gran Canaria –which turned-out to be more mountainous than the west coast of Tenerife, with unbelievably steep hills and hairpin bends in abundance, inevitably turning our estimated driving time from 1 hour to nearly 3 hours! Subsequently we missed the last ferry to Tenerife, having to check into a hotel for the night, before taking the 11.30am ferry the following morning!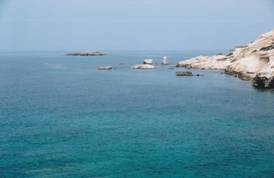 Gran Canaria is much like Tenerife, with an abundance of beautiful beaches, which are overrun with tourists for most of the year, but thankfully there are also lots of idyllic rocky coves where one can bask in the glorious sunshine and take refreshing dips in the tepid Atlantic waters in absolute solitude if one prefers.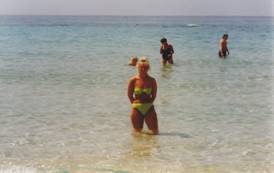 On the first morning we all stayed around the pool area, joining-in with the party games, (as it was a tourist hotel), before venturing over to Maspalomas, to clamber over the unbelievable sand-dunes –and for the kids to do some final bits of souvenir shopping of course.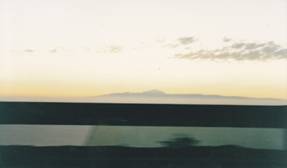 In the evening we drove into Puerto Rico, to have a farewell meal and to toast the conquering of all '7' islands –but little did we know then that tomorrow we would face one of the longest journeys of the whole adventure!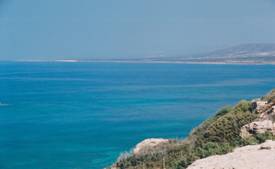 In years to come I would end-up working at our resort on Gran Canaria –firstly for only a 2-week spell, but some years later I would return again to the island, only this time I would stay for 9 months, before returning back to the UK –which is another story –and one which you will have to read the entire book (or at least the last chapter) to find-out!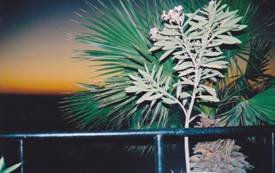 At the end of the holiday my children returned to the UK, followed shortly afterwards by Jim and his mother, Sally having a lot of explaining to do to her 'ex-husband-to-be' -and also to her family! At the end of October Sally and Jim returned to the island –only for good this time and together the 3 of us began our new lives –as a family.
Enrolling Jim in an English-speaking School was relatively easy, but a rather costly experience –especially when it came to exam-times! From the day she left home Sally began missing her beloved Golden Retriever, Sam, whom she had lived with for almost 10 years, since he was just a puppy and so to compensate her for her loss I treated her to 3 black kittens –a set of furry triplets, who all looked too cute to separate! Sally was highly delighted.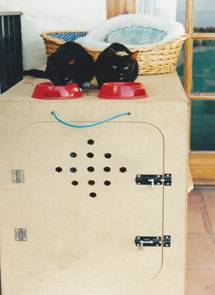 'Cheeky', 'Bandit' and 'Sooty' immediately became a major part of our lives, sleeping with us on top of the bed-sheets every night –and also getting up to various antics around the house in the day-time!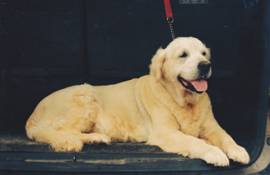 Within a year we had managed to raise £1,000 -the amount it would cost to fly Sam over to us and so his new life in the sunshine was about to begin.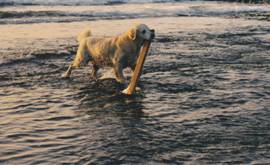 Sam had never been to a beach in his life before and so running along the sand and meeting-up with lots of other dogs for a good-old 'sniff' soon became a favourite past-time of his.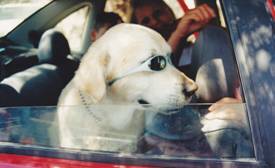 He also loved travelling in the car with us and so we took him almost everywhere we went –and he soon became a big favourite with all of our friends and colleagues who came to visit us.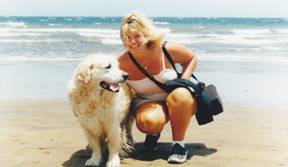 Sally was simply ecstatic about having her beloved dog with her –and seeing the pair of them so happy together was worth every penny we had spent –along with all the bureaucracy we had encountered in getting him here!
   
Even though he had never seen an Ocean before, Sam was totally fearless in the water, diving into the biggest waves to retrieve anything and everything which Sally and I had thrown as far out to sea as we could possibly muster!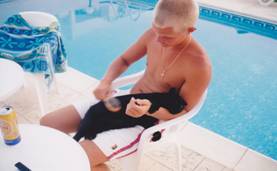 Within a year of Sam arriving on the scene Sally and I would become the 'adoptive parents' of 'Minnie', after his original owners returned to the UK and couldn't afford to take him with them! Minnie was a huge black tom-cat, who insisted on fighting every other cat in the area that dared to challenge him -hence I soon changed his 'girlie' name to 'Tyson'.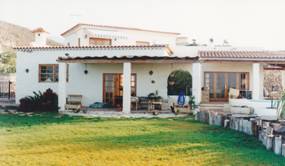 Shortly after Sally had first arrived on the island we were gazumped in the middle of purchasing 2 cheap apartments (1 to live in and 1 to rent) -by my boss, of all people, who had cleverly seized the opportunity when he saw it – and all 3 of us got gazumped again the following year, when a deal we had with another colleague of mine, on a luxurious villa, suddenly went sour!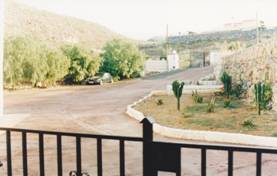 Ironically however, that same boss moved to Majorca the following year, leaving us to rent his magnificent villa from him for about 6 months, whilst waiting for our new house to be built –which we had bought from a reputable builder –having already learned some major lessons in buying property abroad!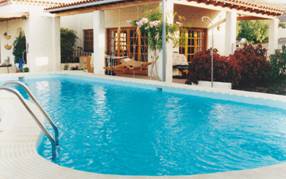 Apart from having 3 large bedrooms and being quite luxurious inside, the villa also boasted a huge garden area, with a massive swimming pool, a driveway that would hold around 30 cars –and even a huge patch of rough ground where the kids used to ride the owners quad bike, which he had loaned to us as part of the deal!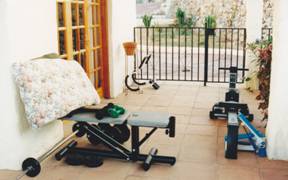 Apart from all this there was a monstrous lawn where we used to play badminton and volley-ball with the kids, an outside mini-gymnasium, with all the gear a body-builder or boxer could ever need –including a big, red punch-bag and a pair of swing hammocks for total relaxation after a strenuous workout.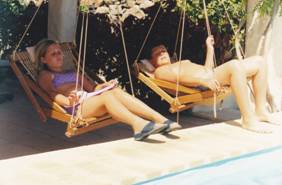 I had only ever been to the villa once before moving in –and that was on 'Millennium Years' Eve', when the boss held a celebration party for all of the hierarchy in the company –and I was lucky-enough to be invited!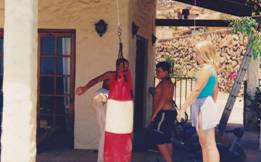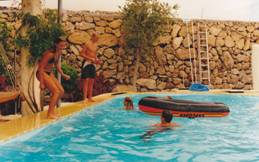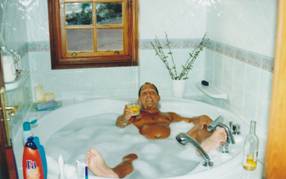 I enjoyed luxuriating myself in the indoor hot-tub so much that I swore that one day I would own both an outdoor and an indoor Jacuzzi -but I've yet to reach that goal!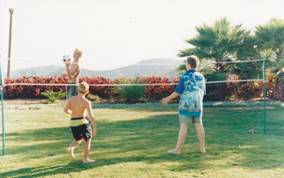 Having such an exclusive villa made Sally and I very popular with our friends and colleagues and most weekends we ended-up entertaining groups of people in the garden –but only after I had given them any excuse to have a party, of course!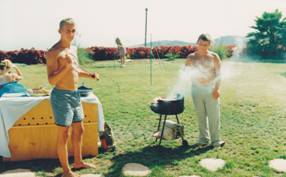 In the summertime the kids came over for a whole month and together we had more barbeques and garden-parties that we had ever had in our lives before!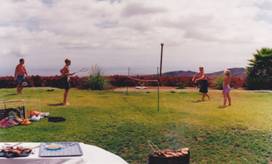 Various school-chums of Jims also came over for party-nights and sleepovers, and so it was nothing for Sally and me to be stepping over a pile of young bodies on Saturday and Sunday mornings!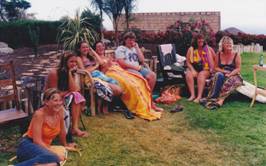 Family parties were always the best though –and as usual everyone was invited! The children were all getting quite big now and so my Seat Cordoba could no-longer carry all 6 of us in comfort –and so I treated myself to a 9-seater people-carrier!
Just as life was looking rosy all-round I suddenly suffered an Angina attack, which nearly finished me off altogether! Consequently I lost a months' work, which inevitably cost me around £5,000 in lost earnings, as I had always worked on 'commission only' –and there was no-such thing as 'sick-pay' when one is working on an 'Autonimo basis' in Spain! Also, when I returned to work I was only allowed to do '1' tour a day, instead of the normal '2', which subsequently cut my wages by around £15K a year!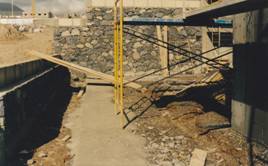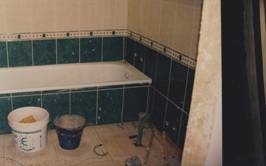 Taking such a loss in my earnings meant that I had to cancel having a swimming pool built in the garden of our new home, but unfortunately the builders forgot to adhere to my request and so, having already excavated a gigantic hole in my back garden they agreed to put the €20,000 cost of the pool onto the mortgage, instead of paying it in 10 monthly installments', which we had originally agreed upon! Watching the house being built from a hole-in-the-ground was truly wonderful, but there were a few nasty surprises in store for us at the end!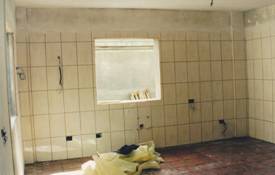 The building work was finished four months earlier than scheduled and there were clauses in the contract to say that we were at liberty to complete on the sale upon completion of the work, which included paying any outstanding deposits –which in our case ran into thousands of pounds!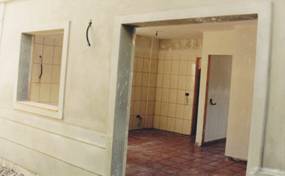 To add insult to injury the mortgage company then dropped our allowance of an 80% mortgage down to 66%, meaning that Sally and I would have to come-up with thousands of pounds more if we wanted to complete on the house in the additional time we had been allotted, before losing it altogether!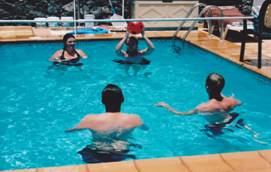 The good news is that my personal bank came up with the money in the end –even though our mortgage would be €3,000 a month for the first 10 months –and €1,000 a month thereafter!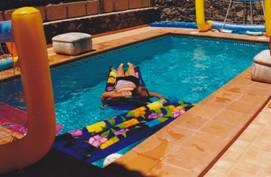 Sally and I were overjoyed with our first real home together –and the kids loved it too. We were now the proud owners of a 4/5 bedroom property, complete with a private swimming pool and views to the ocean from the front and the mountains of Granadilla to the rear.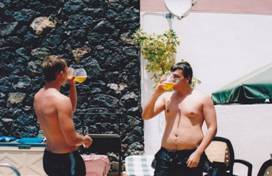 Games of water-polo were in abundance whenever the children came over, along with several barbeques, non-stop 'drinking' party games –and endless hours of sunbathing in the garden and swimming in the pool.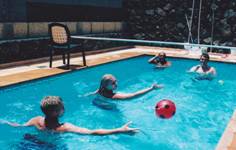 With her own self-designed kitchen, Sally was also able to cook us all manner of fabulous meals, from all four corners of the globe –and so needless to say that none of us ever went hungry!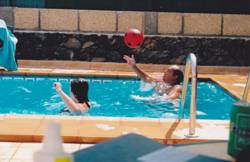 Within 6 months Sally and I had renegotiated a new mortgage deal with a different bank and so our payments were now stable at €1,100 a month and I was doing well at work, and so the money kept coming in at a decent rate.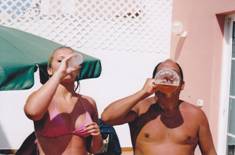 At Christmas-time Sally and I decided to go home for 2 weeks, to see both of our families, but unfortunately whilst waiting in minus temperatures to catch the train from Derby to Cardiff I somehow contracted Pericarditis!
 
                  Unfortunately the hospitals in Cardiff failed to diagnose the problem and it was only after returning home to my own specialists in Tenerife that I discovered how close I had come, once again, to meeting my maker!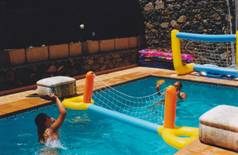 For the second time in only four months I had lost a months' work –along with another £3,500 in earnings and so once-again things were looking really tight!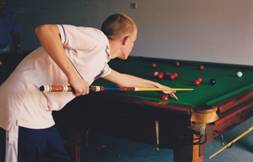 Then one spring morning we had a gigantic crate delivered to our doorstep and I was absolutely stunned when I prized-open the lid, only to find a full-size, slate bed, snooker table -only in several pieces of course.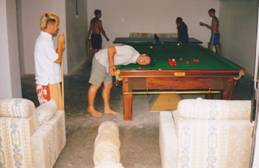 After work that evening Sally and I began putting the framework together and the next day I had 2 of my colleagues help me and Jim put all 5 of the '20-stone' slabs in place.
When I returned home that night, Sally had not only bolted all of the side-cushes and pockets onto the framework, but she had also fitted the green baize cloth into perfect position –unbelievable. The following day Sally rewired the huge light, which I then repainted on the inside -and re-varnished on the outside, before hanging it above the table with three sets of golden chains. I then built myself a cue-rack for the 6 cues which Sally's dad had kindly sent over, (along with the 3 rests, the full set of snooker balls, a triangle, a box of chalks, a scoreboard –oh and the table, of course!) For my birthday Sally bought me a full-size ping-pong table and the kids treated me to a professional dart board, encased in its own cupboard - and so I spent the weekend building a super bar in one corner of the room, to finish-off my new official 'Games Room'.

At the beginning of 2004, with my life now back on track I decided to go for the supreme accolade of 'Top Salesman in Europe'. However, much to my dismay the first 3 months of the year were a nightmare, as I failed to write a decent amount of business in any one of them, which left me at number '27' in the rankings -lower than I had ever been since I first started with the company nearly 6 years ago! Knowing that my current avenue of selling was failing me miserably I decided to change my tour-flow completely and within days the sales were coming thick-and fast! In fact at the end of the month I picked-up the trophy for 'Top monthly sales in Tenerife'.

For the next 8 months I battled my way through the rankings, rarely taking "No" for an answer from my clients, until I was right at the top of the sales list –and in December 2004 I held high the trophy for the 'Number 1 Salesman in Europe' –my dream having finally been fulfilled. Along with the ultimate achievement came promotion, as Sally and I were whisked-off to the island of Cyprus, to run our own resort in the beautiful town of Paphos.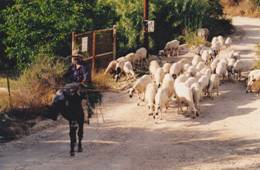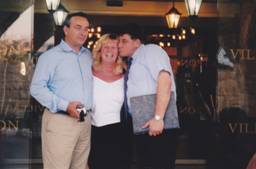 Sally and I arrived in Cyprus around lunch-time on the 29th March 2005, after a four-and-a -half hour flight from Gatwick Airport.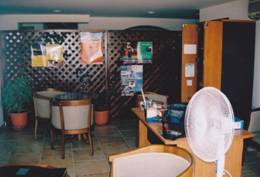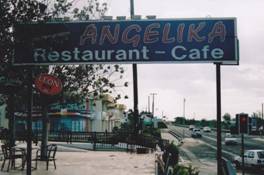 We had flown into the U.K. from Tenerife the previous evening and had stayed over-night at a hotel, and so we were still a little jet-lagged, but now we had more important issues to concern ourselves with, for our three animals, Sam, the golden retriever and Sooty and Tyson –our Spanish cats, were also flying into Paphos Airport within the next few hours -and we would have to be ready to meet them! (Our 2 other cats 'Bandit' and 'Cheeky' had sadly long-since disappeared into oblivion!)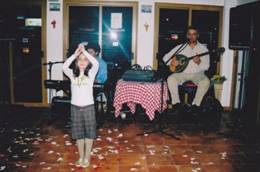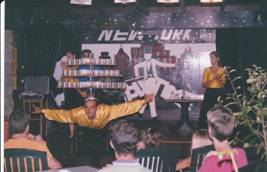 Sally and I had already done this journey two weeks ago, when we came over to sort-out our accommodation, organize a hire-car and to see the holiday resort which we would be working from for the summer season, so this time there would be no going back –well at least not until around Christmas-time anyway!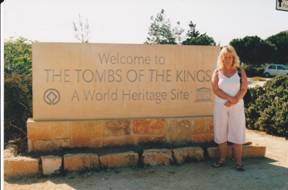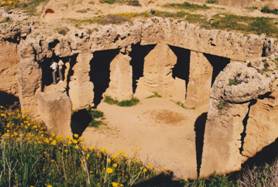 As soon as we had settled into our 'temporary home' with the animals, Sally and I proceeded to set up our 'showroom', which was no more than two small, round tables and half-a-dozen chairs, located in one corner of a landing, perched up above the reception area –and our office was actually a spare 'luggage-room', which the hotel used for the over-spill of guests' suitcases during the busy summer months!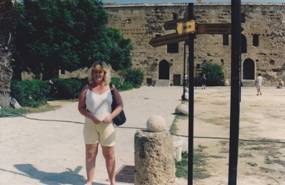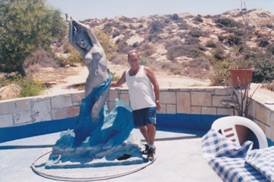 After a week or so of settling in the technical experts arrived from the U.K. and within days we were able to boast having such facilities as a computer, a printer, a fax machine and even a photo-copier at our disposal – although the telephone line would take a few more days to sort-out of course!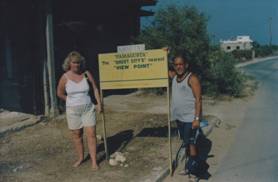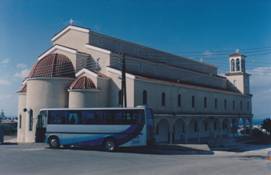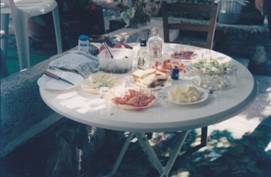 Officially I was in charge of everything, but it was Sally who took control of the running of the office, while I concentrated my efforts on looking after our guests -along with the two representatives who had been sent over to assist me in my efforts.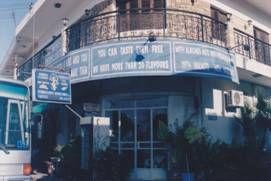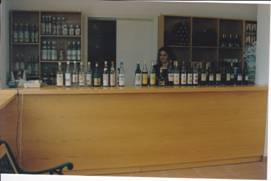 Unfortunately, due to personal circumstances my female rep' had to return home to the U.K. within a month of arriving and shortly afterwards my male rep' decided to go back to work in Gran Canaria, so now Sally and I were well and truly on our own.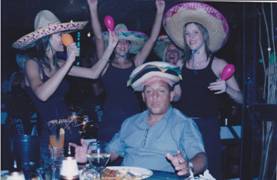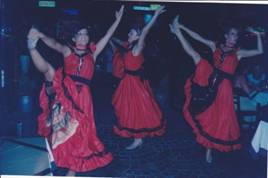 Rather than advertising for two more rep's to replace them, we decided that Sally would continue running the office while I concentrated my efforts on keeping the clients happy.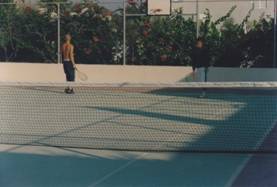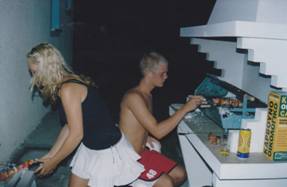 Two 'welcome meetings' a week had already been organized, on Monday and Thursday mornings, to coincide with the Wednesday and Sunday arrivals and we both agreed to open the office from 10am in the morning until 6pm in the evening, every day, except Wednesday -our day off!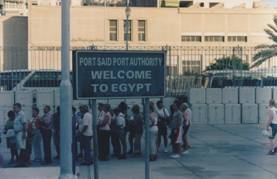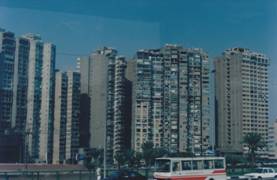 To make our guests feel welcome, Sally organized a 'Cyprus Night Out', where every member of the club was invited to congregate together, to meet and chat with their new friends about the places they had been to –and also to enjoy lots of Greek music, a table-full of extraordinary food, several jugs of extremely potent wine -and a truly amazing show of traditional dancing.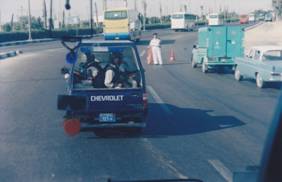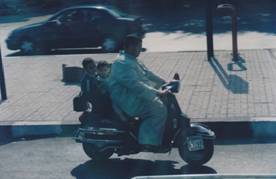 Over the next few months Sally and I would get to know the island quite well, as we set off in our car to discover some of the many historical places of interest, a handful of the islands' fabulous beaches and one simply cannot visit Cyprus without having a drive through those amazing Troodos Mountains.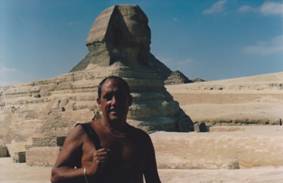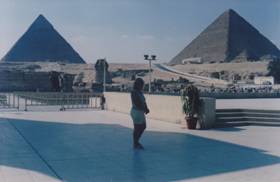 We also visited all of the major towns and cities, including Nicosia, Limassol, and Larnaka -and dozens of other smaller towns and villages, too numerous to mention.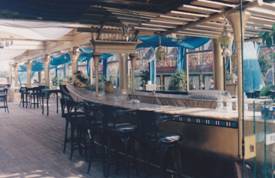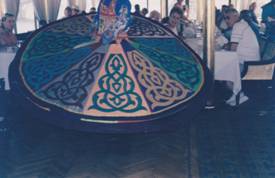 Jim (Sally's son) arrived with his girlfriend, Zoe in June and the pair of them stayed with us for the summer and in August Sally's sister, Karen got married in Paphos, and so half of Sally's family joined them (and us) for a major celebration on the island.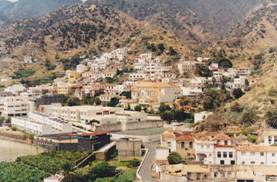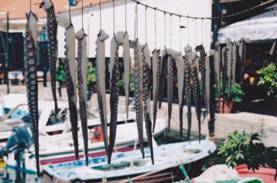 Discovering the Turkish half of Cyprus was awe-inspiring and visiting the city of Famagusta, which the Turks had invaded 30 years earlier, and seeing the bombed-out buildings, which have remained untouched in over three decades was pretty spooky-stuff.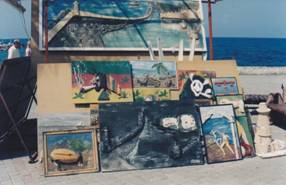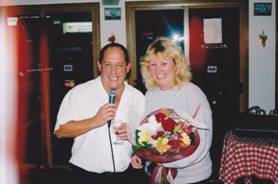 For my birthday treat Sally booked a 'trike' for us, which I took great pleasure in riding around the island and for her birthday present I gave her an unforgettable balloon ride over the hills and valleys of inner Cyprus. To round-off our first year in Cyprus I surprised Sally with a fabulous three-day cruise to Egypt –the land of the Pharaohs.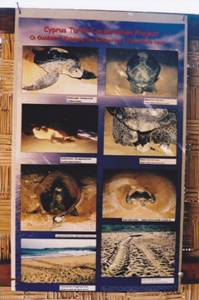 On the 2nd of December Sally and I returned to Tenerife for the winter period, our first year having been a great success, and the following April we returned to the island for our second season in Paphos. Apart from 'working our butts off' once again, Sally and I took time out to enjoy the delights of a sunset cruise along the Akamas Peninsula on the west coast of Cyprus, before ending our 2nd term with a fabulous five-day cruise around the Turkish coast, to the city of Athens, before sailing on to visit a few 'truly magical' Greek Islands.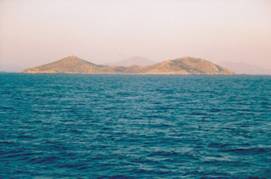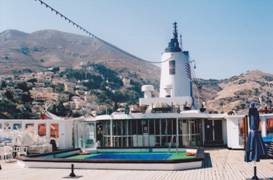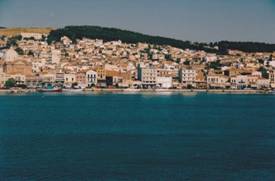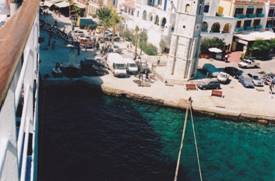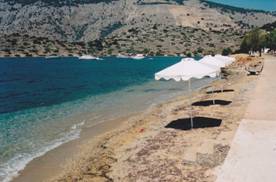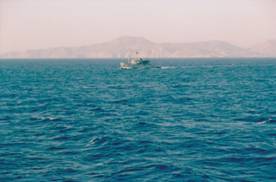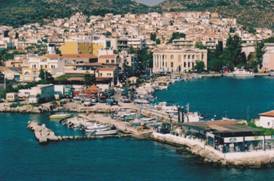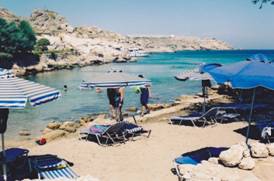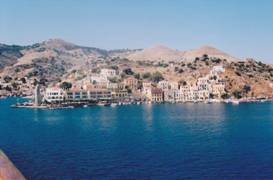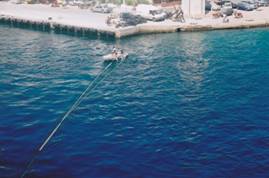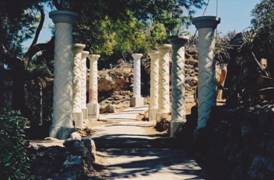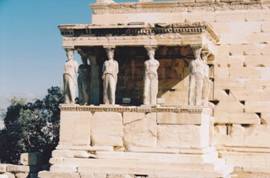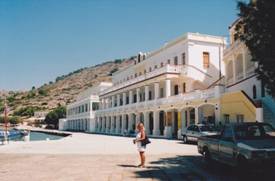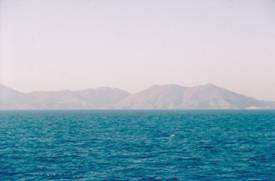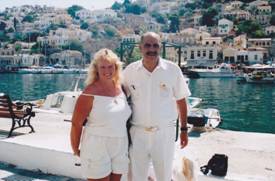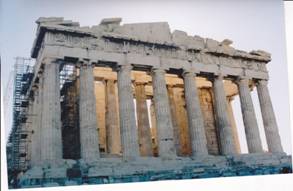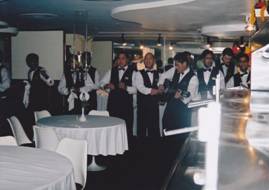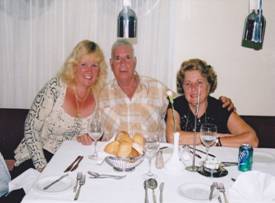 During the summertime Sally had fallen in love with a ferule cat and her 3 new kittens and so we ended-up flying them back to Tenerife with us on 30th November! (We had already taken 1 kitten back to Tenerife last year, after Jim's girlfriend had adopted it and Sally simply refused to leave the poor little critter behind!)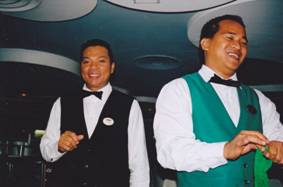 At the Christmas party I picked-up a special award, having personally sold over £3Million worth of timeshare, but sadly the partnership with the Cypriot hotel chain was terminated the following year, after our company was bought-out, lock, stock and barrel for $770 Million and the new owners decided not to renew the contract!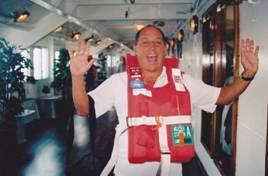 As a reward for my efforts I was given £1,000 worth of flights and so I whisked Sally off for a 6-week vacation in Australia. Unfortunately whilst we were out there the hacienda drained my bank account because of a tax discrepancy from 5 years previous and so we returned to Tenerife to see what the hell was going on?
To cut a long story short, I ended-up having to borrow €35,000 from the bank, to pay huge fines to the tax man, after €8,000 of mine had been embezzled by the company accountant (along with €1m + of other peoples' money, apparently!) I now had no choice but to give up working in the world of timeshare and take a job with a great friend of mine as an estate agent, as I needed to have a 'working contract', before the bank would even consider giving me a loan! To make matters worse Sally and I found out that the €3,000 which Jim had taken from our account whilst we were in Cyprus, he had used to feed a cocaine habit that was now out of control and so we put him on a plane back to the UK, before the drugs finally killed him. Within a year the recession had hit the economy and the first to suffer (of course) was the property market, followed by the timeshare industry and so while I tried to earn a decent living by working in Spain and Portugal, Sally decided to return home to the UK with the animals. Two years later I also returned home to my children in Cardiff, the dream having finally come to an end, but I have no regrets as I had achieved every one of my goals in life.